South West Essex Choir (SWEC for short) is a large, friendly and non-auditioned choir with a membership of over 100 people mainly from Redbridge, Waltham Forest and South Essex.
Our next concert will be a commemoration of Armistice Day with a performance of War Requiem by Benjamin Britten on 17th November at Walthamstow Assembly Hall. Tickets are now on sale here.
We are also hosting an evening of talks, free and open to all, on Wednesday 14th November at 7pm, on The Perspectives of War: World War 1 to 2018. Those attending the evening will also have access to an exhibition on the role cinema WW1 and a history of the Indian Army in WW1.  There are limited places available, which are available to book here.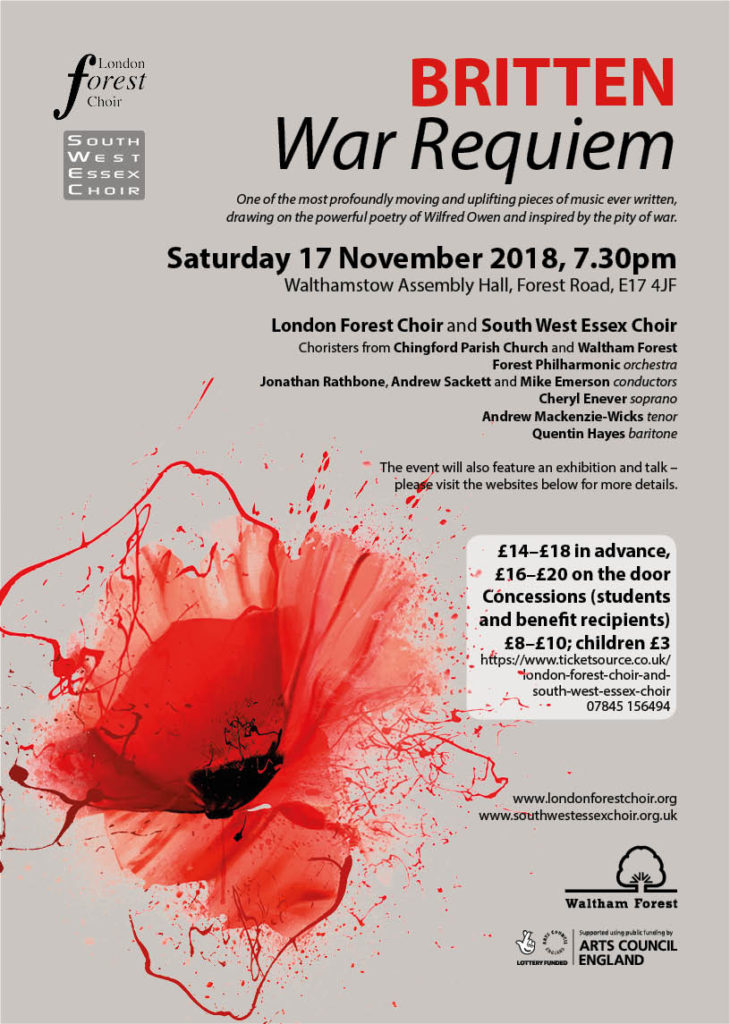 If you enjoy singing – even if you've not been in a choir for a while – why not come and sing with us? We're a friendly bunch with singers ranging from the complete beginners to very experienced. Everyone is very welcome!
Visit the join us page to find out more.