2017-18 Programme
Tickets for all our concerts may be purchased here or by calling the box office on 0208 554 2830.
All our concerts this year will take place at Chingford Parish Church (St Peter & Paul), The Green Chingford, E4 7EN.
Saturday 24th March 2018 – Fauré Requiem and Vivaldi Gloria
Two of the most popular works in the choral repertoire with the exquisite lyricism of the Fauré complemented by the rhythmic exuberance of Vivaldi. Tickets are available here.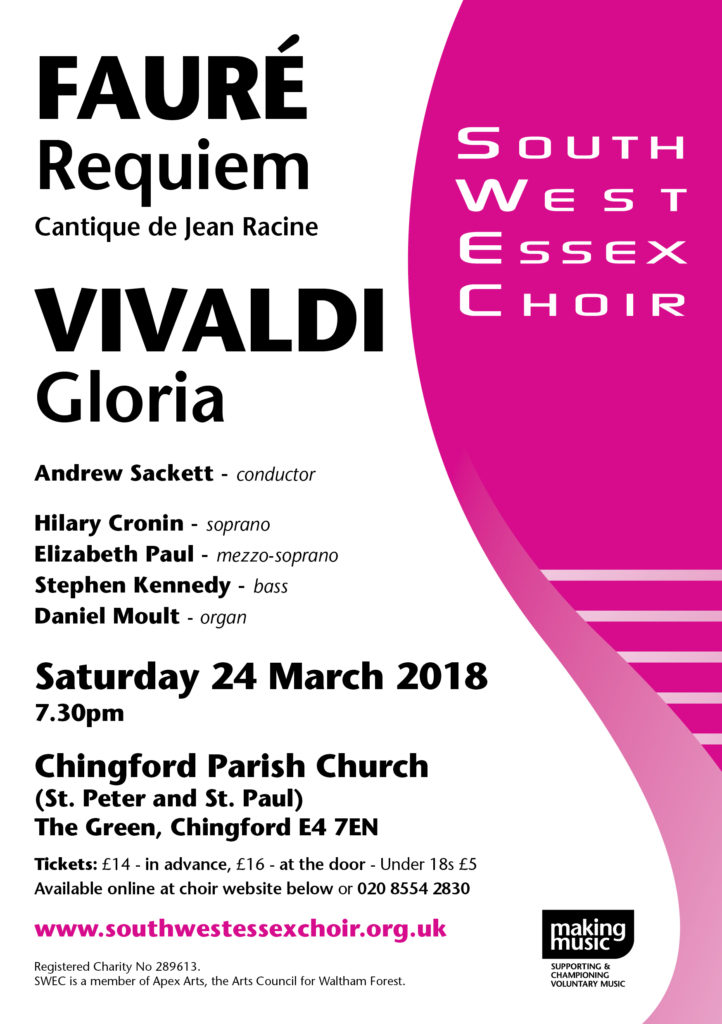 Saturday 30th June 2018 – The Armed Man
The Armed Man has the enviable status of being one of Classic FM's favourites. As we near the anniversary of the Armistice for the First World War, its themes will take on a special resonance.